ALEX REIGER, PLAYED BY JUDD HIRSCH
---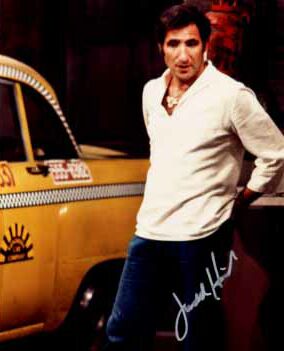 Alex Reiger is the only career cabby at the Sunshine Cab Company. He's also the oldest guy in the bunch, and probably the smartest one as well. Alex is divorced and has one daughter, Cathy.


Facts about Judd Hirsch
Born on March 15th, 1935.
Judd Hirsch received 3 Emmy awards and 2 nominations, as well as 5 Golden Globe nominations for his role in Taxi.
He named his character in Taxi after his son, Alex.
He was Academy Award nominted in 1980 for Best supporting actor in "Ordinary People".
Judd had the lead role in the 80s sitcom "Dear John".
He has appeared in recent movies like "Independence Day" and "A Beautiful Mind".

LINKS: