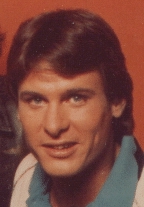 John is a nice and naive guy. His girl's name is Suzanne.
Facts about Randall Carver:
Born on May 25th, 1948 in Ford Worth, Texas.
Was written out of Taxi after 1st season.
Starred with Larry Fishburne in "Six 'o clock follies" in 1980.
Had a main role in "Time to run".